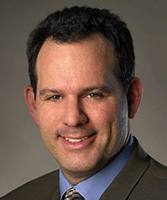 David Hochberg NMLS #: 136675
David Hochberg has helped originate over $8,000,000,000 in loans since he entered the mortgage business is '00. In addition to leading one of the country's highest producing loan originating teams, David is the host of Chicago's top rated radio show Home Sweet Home Chicago, which can be heard on WLS AM 890 every Saturday from 10 am until noon. David is also the real estate and mortgage expert on WGN radio and WGN TV as well as on WCPT and AM560 radio stations. Charitable organizations David sponsors include Gilda's Club, Cal's Angels, Associated Fire Fighters of Illinois, Rags of Honor, Illinois Patriots Education Fund and Illinois Association of Chiefs of Police.
Licensed In: Illinois, California, Iowa, Indiana, Michigan, Minnesota, Wisconsin
---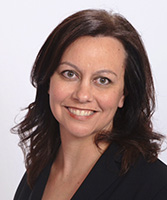 Cindy Piazza NMLS #: 222989
Whether you have a client buying, selling, refinancing or building your dream home, you have a lot riding on the performance of your mortgage professional. Since market conditions and loan programs can change rapidly, you need to deal with someone who is on top of the game. With 20 years of experience, I can assure you that I meet this requirement. I strive to be proactive in communicating with my clients to ensure their service experience is beyond their expectations. I am always available to answer questions, structure a loan or assist with getting your loan closed. You will know every step of the way where you are in the loan process. I truly enjoy my business and this passion is reflected in my client's experience. My clients are the reason for my existence and I never take them for granted.
Licensed In: Illinois, Indiana, Wisconsin, Michigan
---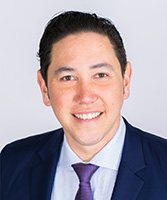 Lin Takrudtong NMLS #: 220438
Lin Takrudtong has over 14 years of experience in the mortgage industry as a top producing mortgage loan officer. Lin and his team are a true full-service mortgage banker well equipped to handle your business seamlessly from start to finish while providing an elevated standard that clients have come to appreciate. Among his specialties are assisting those who go through the home-buying process for the first time and highlighting various strategies to ensure clients secure the best financing options. Lin's business has been built on referrals due to his dedicated customer service, responsiveness, and keen sense of financial acumen. He has proven time and again that he truly cares about his clients. He has degrees in Business Management and Human Resources from Purdue University and lives in the River North neighborhood of Chicago.
Licensed In: Illinois, California, Michigan, Wisconsin, Florida, Indiana
---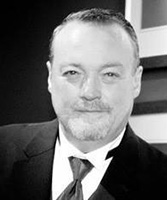 Scott Ellis NMLS #: 133371
I am a 29 year mortgage industry veteran that still loves helping people buy and refinance homes by coming up with solutions that work. I am not your typical 9-5 mortgage loan originator. I am a private mortgage banker, which means you can contact me after hours and on weekends. I make myself accessible and responsive so buyers can contact me when they can talk about their mortgage needs. My support team makes the process streamlined by communicating with all parties involved in the transaction throughout the process to make sure everyone is on the same page. Whatever your mortgage needs are, we offer the customer service required to make the process easier.
Licensed In: Illinois, Indiana, Michigan, Wisconsin, California, Florida, Minnesota
---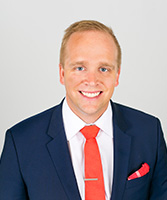 Kevin Kocmond NMLS #: 196962
Kevin started his mortgage banking career over 13 years ago after graduating with a B.S. from Bradley University. While having a long record of successfully guiding his clients through what some call the most important financial decision of their lives, he approaches each client with the same level of passion and expertise as he did when he started in the business. Regardless of his client's financial situation; Kevin has been known to simplify the numbers, explain the reasons behind the industry norms and provide multiple options so his clients can pick the best path towards home ownership for themselves and their families. Kevin specializes in applying his expertise and market knowledge in all areas of mortgage financing. His skills include but are not limited to: First time home buyers, second homes and multi-unit investment properties. Kevin is qualified in all areas of mortgage financings including: Fannie Mae, Freddie Mac, FHA, VA, and Reverse Mortgages while having access unique portfolio products.
Licensed In: Illinois, Arizona, Indiana, Michigan, Wisconsin, California, Tennessee
---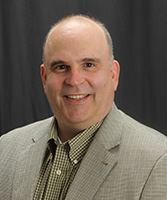 Jose Rodriguez NMLS #: 948161
Bringing over 27 years in the financial services sector to the mortgage lending industry. I am passionate about helping people pick the right product that suits their personal needs in the largest financial decision in most people's lives. I am fortunate enough to be married for over 25 years to my lovely wife Barbara and we have raised 3 terrific children, Katrina, Joseph and our youngest Grace all three kids are pursuing higher education and bring joy to Barbara and myself. My services include; Free confidential consultation, free overview of current mortgage, Rate Watch, Automatic Underwriting Credit Pre-approvals. I offer several different loan types and products including; FNMA/FHLMC lending, Conventional loans, FHA, VA, Reverse-HECM, USDA, Purchase transactions, Rate and Term Refinances, Cash Out Refinances, HARP products, FHA Streamline, HELOC, Down Payment Assistance, Jumbos, and Fixed and adjustable rate loans.
Licensed In: Illinois, Indiana, Michigan, Wisconsin
---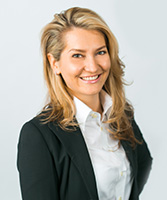 Anna Eckroth NMLS #: 1605840
Anna's passion is to provide a great experience for her clients. She is a hardworking loan expert with diligent, attentive, and strong customer service skills. Anna has extensive knowledge of Conventional, FHA, IHDA, JUMBO, VA, Reverse loans. She started her career in mortgage industry in 2005 at a title company. Throughout the years she successfully assisted teams of up to 50 loan officers, while being deeply involved in loan process operations. She oversaw every step of the loan process: starting from loan origination, processing, pre-underwriting quality review, to closing, funding, and post-closing. This vast array of experience is what makes her your best guide to navigate you through every aspect of a mortgage lending transaction.
Anna is confident and able to assist her clients in any purchase and refinance transaction. She understands the current market demands, and she is happy to deliver the best financial services. Anna's main objective is to ensure that all parties of a real estate transaction are satisfied with the results of a mortgage lending process. Anna is your trustworthy agent in the lending industry, prioritizing borrowers' interests and needs while balancing lending requirements. Anna and her team will go above and beyond to meet and/or exceed expectations in extremely fast paced environment, while providing excellent customer service support.
---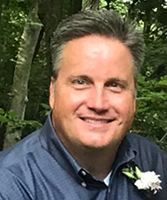 Mark Zenner NMLS #: 219785
With over 18 year in the mortgage industry, I am extremely passionate about helping borrowers find the right product to meet their financial needs.  I have an extensive knowledge of Conventional, FHA, VA, Jumbo loans.  Regardless of the client's financial situation I work to help them improve it and take them down the best path to homeownership.  I'm available at all hours of the day and week.  My support team works with all the parties involved to help streamline the process.  Whatever your mortgage needs, I'm here to help
Licensed in: Illinois, Indiana, Wisconsin, Michigan, Florida, Arizona, Tennessee
---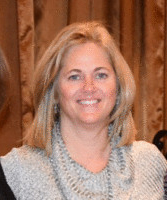 Sara Ruffer NMLS #: 755976
I am your trusted advisor and friend in everything related to real estate. During my career I have focused on learning and development: whether a first time home buyer or co-worker, there is always something to learn and I'm passionate about delivering the knowledge. I work closely with my clients in the same way I would a family member. I look out for their best interest, consider their present and future plans when structuring a loan, and guide them to financially responsible decisions. During the loan approval process I keep all parties current on the status of the loan file, real estate agents and attorneys love my email updates! The Hochberg Team gives you the benefit of many experts in one place working together to efficiently close your loan.
Licensed In: Illinois, Wisconsin, Indiana